Hello Friends,
These days, it's easier than ever to make vegan choices. There are a plethora of vegan food products on the market these days and more available every day. While those are great on occasion and are certainly fun and convenient, the majority of our diets should be real food. You know, the stuff that grows out of the ground! Preferably from your own garden. It takes some more forethought and planning, but look at it as an investment in your future self, a little gift to yourself in the days and years to come.
In order for this lifestyle to be sustainable, it should also be inexpensive, accessible, exciting and nutritious. We want to aim for a tasty mix of whole grains, legumes, fruits & vegetables, nuts & seeds and of course, a B12 supplement. B12 is the only vitamin you really need to be supplementing with but other popular vitamins and minerals to supplement include zinc, vitamins C & D, a vegan multivitamin and a vegan probiotic.
Plant based sources of nutrients such as zinc are not as easily absorbed as animal based sources, so it can be helpful to supplement the ones listed above. It's not always necessary – especially if you are eating enough volume of whole, plant based foods. By skipping the meat, poultry, fish, dairy and eggs, you are also avoiding the side effects of eating the Standard American Diet (SAD) such as diabetes, heart disease, cancer, coronary artery disease and high cholesterol. Never mind the fact you are making more ethical choices for the planet and more compassionate choices for the animals! A win-win situation if there ever was one, don't you agree?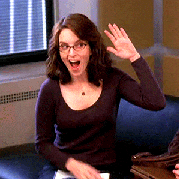 What Do Vegans Even Eat?
I thought I might be of some help to you by creating this new series, in which I share what I've purchased at the grocery store for the week (or two) and show how simple it is to make vegan choices in your daily life.
This week I had the good fortune of visiting a truly special shop for herbs and spices here in Calgary, The Silk Road Spice Merchant, and finally stocking up on the essentials in my new kitchen. The secret to delicious plant based food is your arsenal of fresh herbs and spices, the building blocks of flavour!
Now, clearly my selection at the grocery store will vary from week to week but there are certain 'cupboard essentials' that I believe every kitchen should have in order to create some good staple recipes, prepared in advance, which make throwing together a bowl of fresh, flavourful, colourful and nutritious food at a moment's notice quicker than you can say "UberEats". Because I don't know about you, but I've been eating way too much delivery food and I miss my kitchen.
Cool Vegan Spice Rack Essentials
salt and pepper
garlic powder
onion powder
sweet paprika
smoked paprika
oregano
cumin
chile pepper flakes
turmeric
cinnamon
cocoa powder
curry powder
bay leaves
You'll want to have these on hand too, at all times (forgive me for stating the obvious):
Cool Vegan Fridge and Cupboard Basics
plant based milk of your choice (soy, oat, hemp, pea, cashew, almond, coconut, rice, macadamia nut etc… just please not dairy, you're not a baby cow.
vegan butter/margarine
ketchup & mustard
tahini
nut and seed butters of your choice (again, endless options here)
red & white wine vinegar
balsamic vinegar
olive oil
coconut oil
apple cider vinegar (with the mother)
maple syrup
vegan mayo
flour
baking soda & baking powder
With these basics you can make all your own dressings, marinades and flavour combinations that are tried and true as well as groundbreaking and experimental!
This Week's Grocery Haul
As pictured above (prices in Canadian dollars), this week I really didn't watch my bill that closely as I'm just stocking up my fridge and going with what makes me happy, other weeks I will be more budget conscious, but in the spirit of open communication here is the pricing breakdown for this grocery trip:
golden fleshed sweet potatoes $4.64
salsa $4.19
violife cheez slices $5.49
just Egg (plant based egg) $7.99
frozen fruit and berries $4.49 each (2 bags)
edamame beans $3.99
Vegenaise $6.99
black berries $4.99
broccolini $3.99
plums $2.99
kale $ 2.99
tofu $2.79 (2 blocks extra firm)
bananas $1.74
spinach wraps $4.19
raw pumpkin seeds $4.43
something called comp paradise 600g for $4.49 ??? lol
Total : $73.97 and I'll be making smoothies for breakfast, packing lunch for work and having delicious dinners for a week very easily with this food and the basics I have listed above. I will share with you my meal preps as I get into them coming soon!
Thank you for taking the time to read my article and I hope you found some helpful information, I would love to hear your thoughts on this in the comments. Good luck out there this week!
Love,
Cool Vegan